Go into your favorite Chinese restaurant and if you are lucky they will serve up those delicious crispy fried wonton strips. You can make these at home in just minutes, and you never have to worry about who is going to get the last crunchy chip.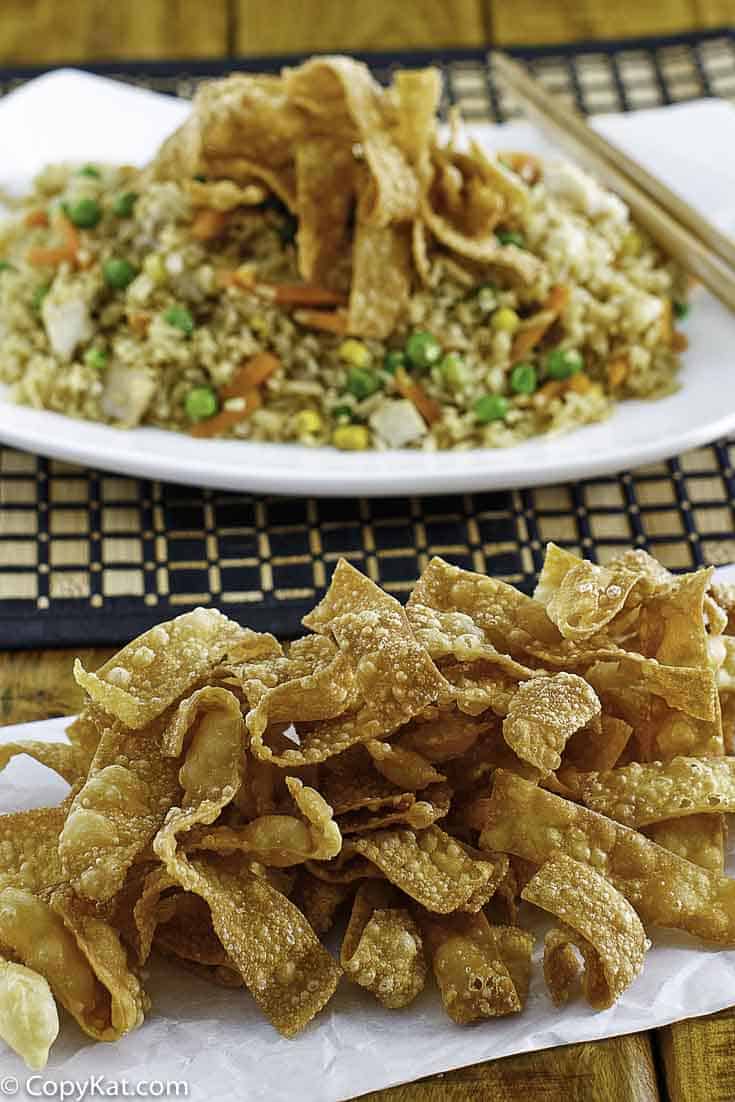 Fried wonton strips are one of those snacks few people will readily admit to loving. Yet, who hasn't double-checked a Chinese take-out order to make sure that the restaurant didn't forget to include a waxy bag or two of the deep-fried goodness?
If you can't get enough of fried wonton strips, then you need to try this incredibly simple and satisfying recipe so you can make them at home!
Ingredients
10

eggroll wrappers

oil for frying
Instructions
Fill a pot with enough vegetable oil so the oil is about 4 inches deep.

Preheat oil to 350 degrees.

Use a sharp knife to cut the wrappers into 1/4 to 3/8 inch strips.

Fry a few strips at a time until they turn golden brown. When placing them into the hot oil, be sure to break up the strips so they do not cook in clumps.

When strips are golden brown, it will only take about 30 seconds place on a wire rack to drain. These are best when served warm.
Recipe Tips for the Cook
Remember to follow us on Instagram to stay up-to-date with our latest recipes!
Nutrition
Calories:
394
kcal
|
Carbohydrates:
9
g
|
Protein:
2
g
|
Fat:
39
g
|
Saturated Fat:
3
g
|
Cholesterol:
1
mg
|
Sodium:
93
mg
|
Potassium:
13
mg
|
Fiber:
1
g
|
Calcium:
8
mg
|
Iron:
1
mg
Share this